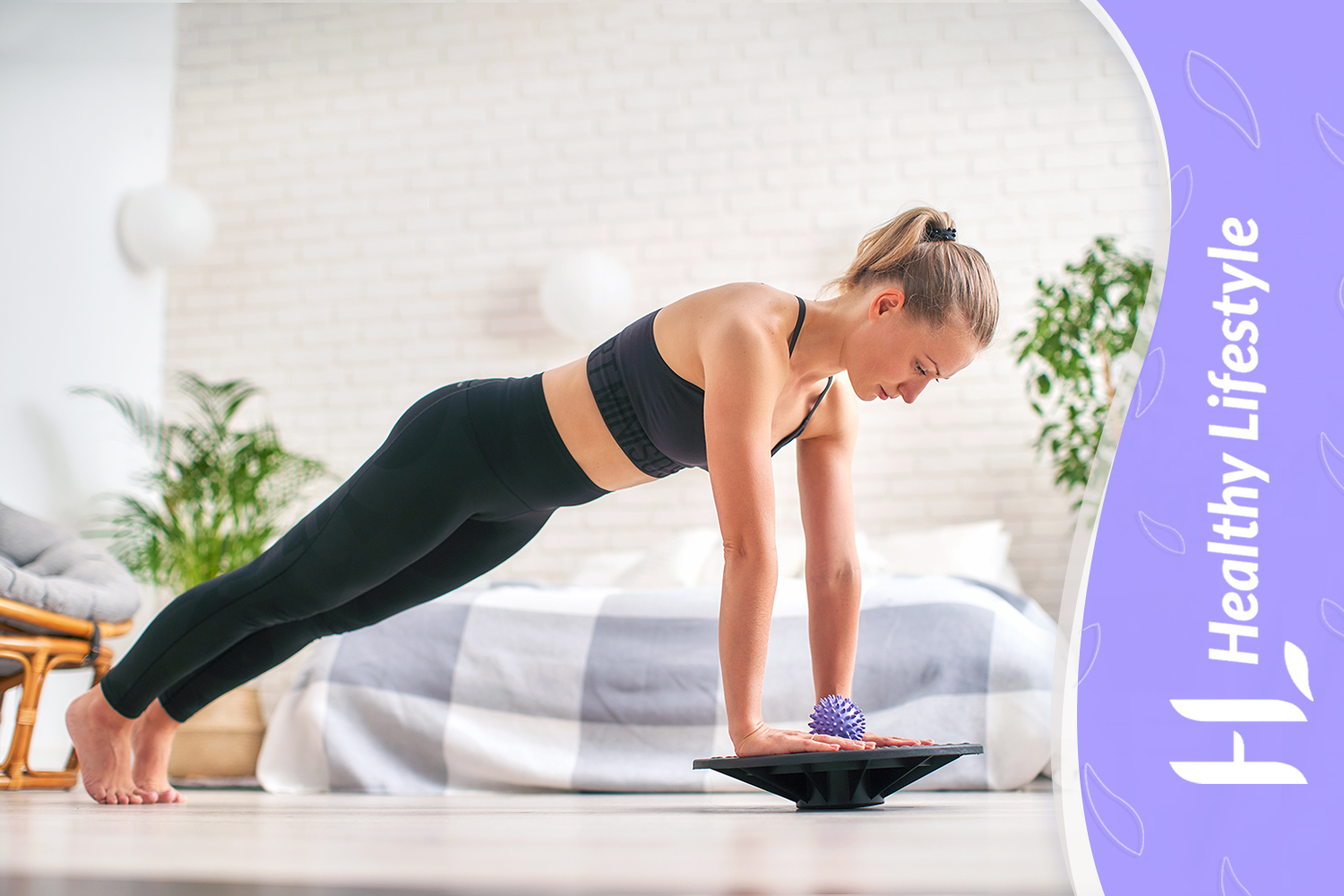 How to find time for physical activity in а busy day?
---
04.09.2019
In order to remain healthy, all professionals recommend that we dedicate at least one hour a day to physical activity. But we live at such a fast pace that at times we can barely juggle all our daily duties. Work, family, shopping, cooking, other household activities. "I don't have time" is one of the most common reasons why people are disregarding the physical activity. Logically, the question arises: "How to find time for exercises?" We have the answers, you will learn how simple and applicable they are.
1. Set a plan for easy-to-achieve goals
As we learn to manage ourselves and our time, goals become achievable. It is therefore of paramount importance that we formulate real goals. We need to forget about those who say "abs for the rest of the summer" or "tight booty for 1 month" because disappointment not only demotivates us but also reduces our desire for sports. Instead, we have to rely on the following strategy: let us set ourselves an easily achievable goal every day. Example: 100 squats + 50 push-ups + 50 presses - after writing them on a piece of paper we should use every convenient moment at home when we have a time slice and do the set exercises. It is not necessary to perform them all at once, we can split them into series. This way, despite our commitment, we will feel satisfied that we have been able to put in our program and exercise time!
2. We start with 10 minutes
The psychological moment is coming. We have to start from somewhere and every beginning is difficult. So we need to forget about the phrase "I don't have time" and only take 10 minutes of our day - before or after work to do a few exercises. Today, 10, tomorrow 15, after a week of 30 minutes, so when we feel the change in our body and become more toned and focused, we will have an incentive to look for more time for exercise.
3. Limiting screen time, or combining it with exercise
The best way to find time for easy exercise at home is to replace sitting in front of the television screen with physical activity. Aimlessly switching channels, or mechanically browsing the information flow on social networks, can be replaced by something far more meaningful, namely physical activity.
Of course, if we do not aim for a drastic change and do not want to get rid of this habit, there is also an alternative - we can choose the kind of home exercise that can be combined with watching TV. We can try cardio workout while watching some TV show. We can also do squats and jumps, or use the armchair as a helper to perform push-ups and abdominal presses. Here's an effective workout we can do while relaxing in front of the TV. It tightens and shapes the muscles of the legs and abdomen:
https://healthy-lifestylefit.com/blog/razvaryane-vstrani-s-lastik-sganat-krak.html
4. Delegation of homework
After the end of the workday, there are a number of other tasks ahead of us, right? It's nice to be able to share some of the commitments of other members of our family. If we manage this mission successfully, we will gain some time for ourselves and our health. It's worth the effort.
5. Combining household duties with physical activity
If we can achieve it, it will be great, because unnoticeably, combining the exercises with the rest of the commitments, we will maintain good physical fitness. We need to think about all the activities that can be combined with our daily tasks. For example, going to the grocery store might be an opportunity for cross? The homework can be performed in combination with simple exercises - squats, attacks, stretching and more.
Another proven and working idea is to get off the bus two stops earlier or park our car further to increase walking time when moving to public transport. And why not replace a car with a bike or choose the stairs in front of the elevator? In fact, there are a number of physical activities that we often overlook, but which can keep our body and mind in excellent health.
6. Stay motivated
There are different ways to maintain our motivation. Each one has different aspects, so we have to understand what is positive for us and use it. For example, every time we catch ourselves thinking, "I'm too busy to train," we have to translate that thought into a positive alternative, "Priority is my health and physical activity!" Or "I have time. over time, these positive thought patterns will shift the negative ones and help us see our choices more clearly. The fact is that getting up in the morning 30 minutes early can be a really laborious task, but if we still decide to do it, it will give us plenty of time to train. After that, we will feel much more productive for the rest of the day. It is a good idea to use applications that capture how many steps a day we walk, so that in addition to being able to monitor our activity, we will motivate ourselves further to achieve even better results tomorrow.
7. Combining family and physical activity
Indeed, when we have children the situation becomes more complicated because our attention and time after work is engaged with them. We have two options. The first is to organize general activities - there are different classes for parents with children. Besides being fun, it is also useful! The second option is to engage them in some sport, and during that time we can spend an hour in training. It is also a good idea while the child rides a bike / roller skates in the park to run after him.
8. Combination of physical activity with work
Yes, it would be quite weird if we started to push up on the work desk, but in fact, physical activities and exercises that are applicable in the workplace can be found on the Internet. For example, every time we have to make a phone call, even if it is within arm's reach of us, we can make some movement to change our body position (stretching or stretching our arms). Another activity that is extremely effective in shaping and tightening the lower body is to climb stairs. If we want to increase our tone, improve our health and be more resilient, it is a good idea to ignore the lift, because climbing stairs is a great exercise. It is advisable to use the lunch break to move. We can go to the nearest park / garden for fresh air to take a walk. Specialists say that those employees who use their lunch break for physical exertion are many times more productive during the second half of the work day.
We need to think that when something important comes to our life, we find ways to put it on our schedule - whether it's trying out a new game, an interesting hobby, a favorite band concert, a visit to a doctor, etc. Then why not do it with the exercises? In fact, when we take stock and realize that health is the number one priority in our lives, it is then that movement becomes an integral part of it!
---
---