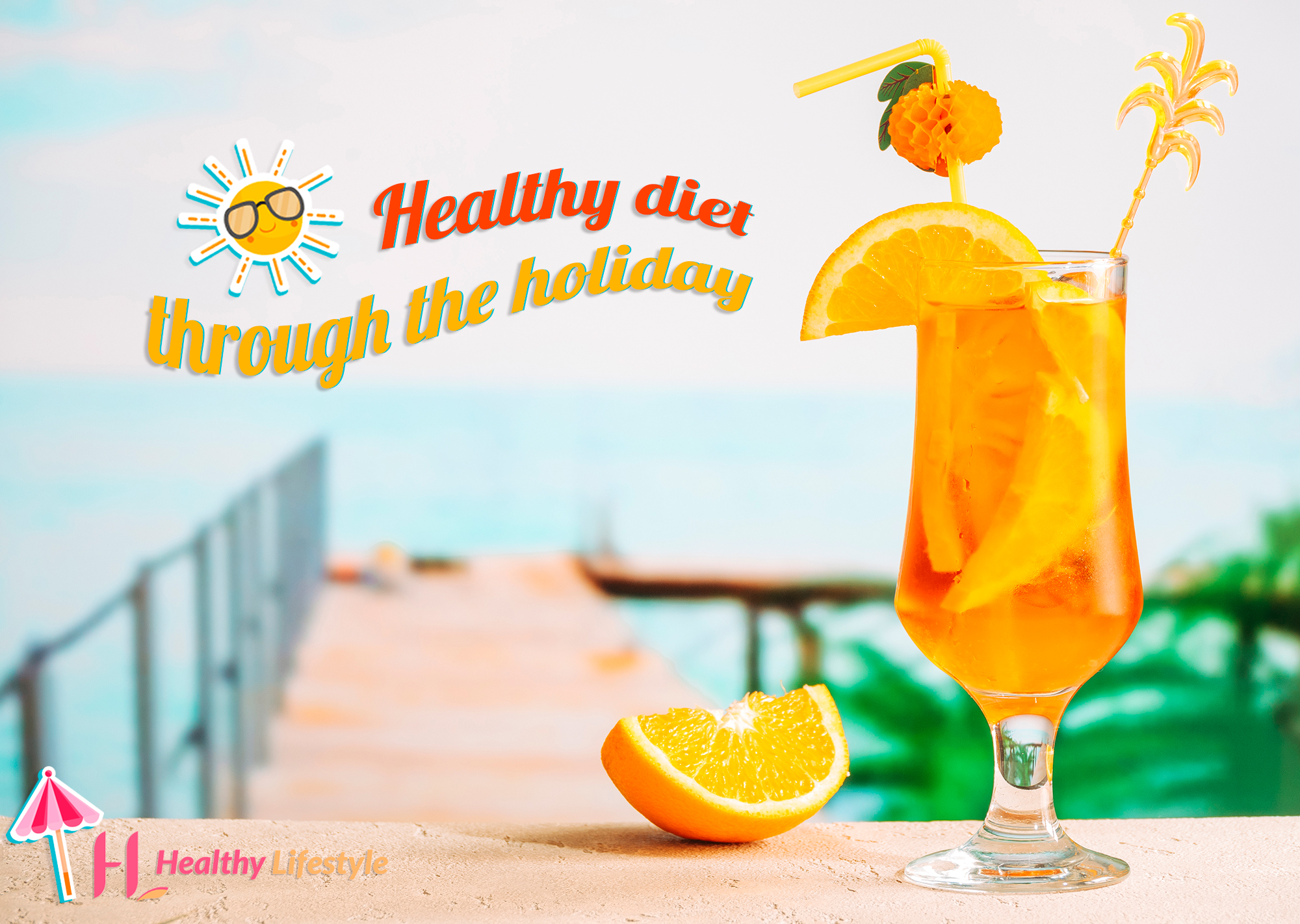 A diet during the holidays? Mission Possible!
---
26.06.2019
A healthy diet during a holiday sounds like a real challenge, but by following a few simple rules, you can fully enjoy your vacation and the pleasure of eating.
Here are some simple and practical rules that will help you stay in top shape.
Focus on fresh, seasonal fruits and vegetables
Seasonal natural gifts have one great advantage over other food products - they are aromatic, fresh, loaded with the most beneficial substances to the body. As we know, fruits and vegetables are the main source of vitamins and minerals for the body, and whole grains provide the right dose of fibre, vitamin E, selenium, zinc, and potassium. Now is the time to recharge our body with energy! Most resorts have a local market where you can choose fresh products directly from manufacturers. Take a walking stroll and take advantage of the varied choice.
Eat slowly
Forget about business duties, schedules and the busy day, set on a wave break. It is important that nutrition is slow because it improves the digestive process. In addition, we allow our receptors for taste and satiety to be triggered and thus avoid overeating. So the calorie intake will be lower.
Choose a full and healthy breakfast
If you are on holiday in a block of flats and find yourself amongst a host of culinary delights, skip the waffles, doughnuts and all the similar foods filled with large amounts of sugar. They will save you for the moment, but soon after, you will again feel hungry. Do not start your day with sweets, dull and mostly fried product! A healthy, full breakfast will make you enjoy the morning.
Breakfast Ideas: Banana Oatmeal, Omelette, yoghurt with fresh fruit, fresh fruit, a glass of milk, freshly squeezed juice. Especially focus on seasonal fruits - through them, you will maintain the necessary water balance of your body and you will get regular portions of cellulose, which promotes digestion.
Ensure a solid lunch
Lunch should provide enough energy to have an active afternoon. You do not need to count calories, on the contrary - choose a satiating food, which is well-chosen. Lunch is your great meal for the day, but you do not have to overeat because your body will start preparing to sleep, not to be more active.
Lunch Ideas: Salad with chicken and mozzarella, fish with vegetables, pork tenderloin with salad, chicken/turkey steak, stewed veal, stuffed zucchini with vegetables, sandwich with wholegrain bread tuna or turkey meat.
Do not miss the afternoon snack
Intermediate breakfast between lunch and dinner energizes us and helps us reduce the intake of evening meals. It should be non-stressful and relaxing for the body.
Ideas for an afternoon snack: Fruit or fruit salad, nuts, slices of wholegrain bread with chicken, oatmeal with cottage cheese, prepared without fat, yogurt sauce with oatmeal or bran, boiled eggs.
Choose a light dinner
It is important that the dinner is not in the late hours of the day, the optimal option is to have it at least 4 hours before sleep so the body can more easily process the food at night. Avoid heavy foods and overeating because it will lead to sleep degradation and fluid retention.
Dinner Ideas: Pork or chicken steak with steamed broccoli, salmon with vegetables, vegetable soup, salad. Alternatively, you can also place low-fat proteins: eggs, fish, legumes, cereals containing gluten, cheese, and yoghurt. You can also afford a small portion of starch or cereals: bread, pasta, brown rice, potatoes, banana.
Drink plenty of water
Our body needs plenty of water to maintain hydration levels, especially during the summer season. In addition, water purifies the body from all harmful toxins and suppresses hunger, which reduces the intake of excess calories.
Find time for physical activity
The perfect figure is a combination of balanced nutrition and physical activity. If you do not want to go in the closest gym, there are many other activities that will help you stay in shape.
Ideas: Swimming, water bicycle, water skiing, morning cross on the beach, walking - now is the time for this - use the summer! A curious fact is that, according to studies, and training requires 1.6 times more effort than the hard floor. That is, running on the seashore, your body works much harder to respond to external changes.
A few more tips to keep your top shape during your holiday:
Avoid consumption of rapidly perishable products (eg sausages and dairy products) because gastrointestinal disorders are the first listed list of enemies that can spoil your vacation. Warm weather activates bacteria and it multiplies extremely quickly. Adapting to a new climate, 20% of tourists suffer from gastrointestinal ailments.
Keep a bottle of mineral water in which you can put pieces of lemon. It not only freshens but also suppresses the feeling of hunger. Drink a little bit of liquid every half hour or one hour. This will tone your body and help it maintain normal metabolism.
Reduce caffeine consumption. Daily coffee intake should not exceed 2 cups. Do not be tempted to turn your day into an endless coffee break, because it can lead to nervous system overcrowding, sleep disturbance and appetite increase.
Last but not least - do not feel bad about eating at your holiday, in fact - be proud of your choice of doing the best for your body. And even if you break the rules, they are completely harmless as long as is not regularly. Take generous portions of sunshine and do not be too strict to yourself, yet you are on vacation

Forget about the worries, because with the combination of balanced nutrition and physical activity, there's no reason to get extra pounds, on the contrary, you can even lose weight during your break!
---
---