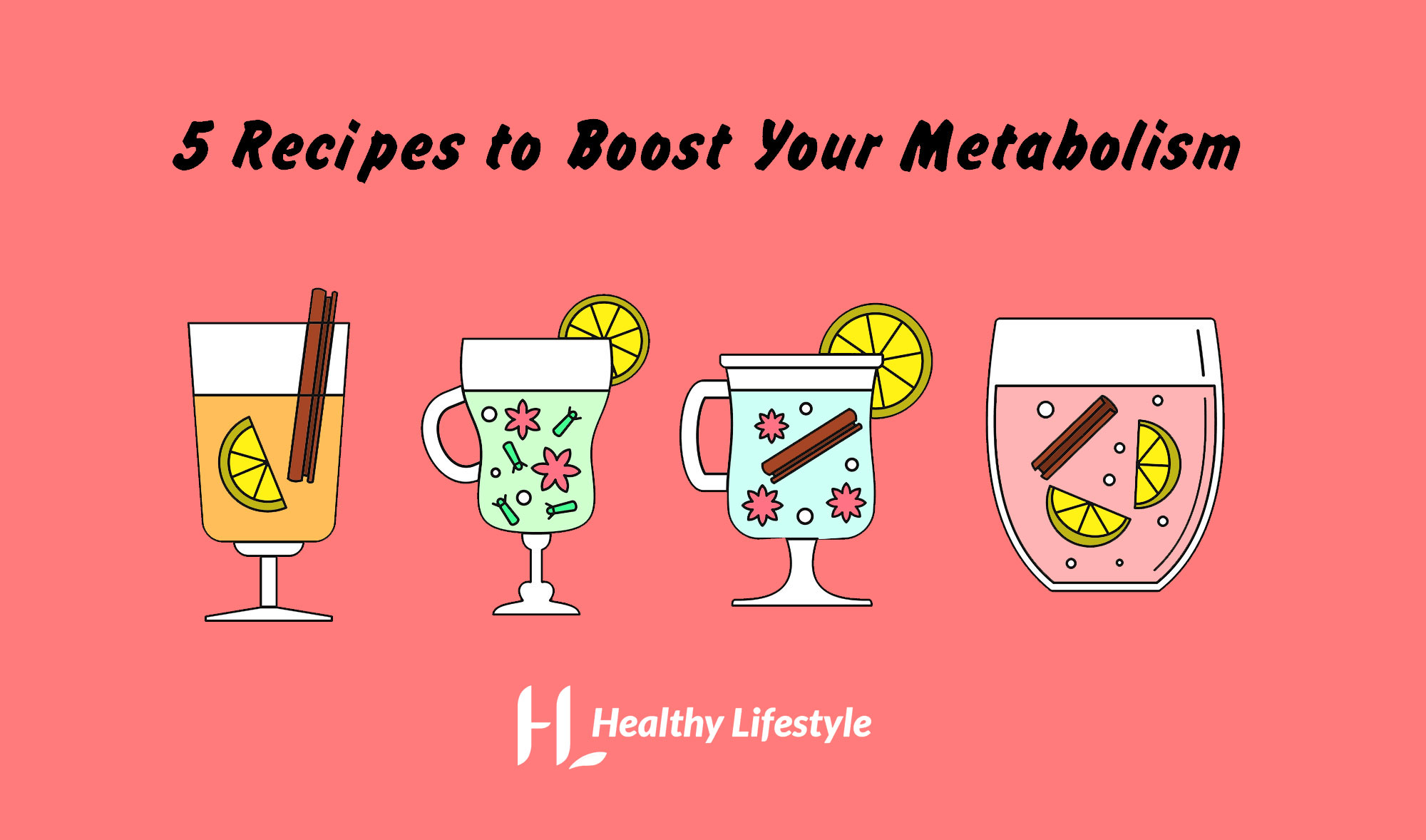 5 Recipes to Boost Your Metabolism
---
12.06.2019
More often, we see metabolism boosting recommendations, but it is important to know what this really means. Simply put, this is the biological process that reflects the metabolism in our body. It maintains the balance on which our health, weight and vitality depend. It is its speed that reflects the absorption of the nutrients we take and their transformation into energy.
When metabolism is slower, instead of being burned, they are stored in the body, resulting in a higher percentage of accumulated fat tissue and a corresponding increase in body weight. All our surrounding factors influence how we processes the food: household habits, quality and quantity of products, stress, sleep, physical activity, and so on.
As a result, unfortunately more and more people recently suffer from digestion disorders, which have been reported to be all over the world. If you want your metabolism to work at faster speeds, the next recipes will help you achieve this. Say goodbye to the extra pounds and load yourself with more energy during the day, with no effort.
Detoxifying water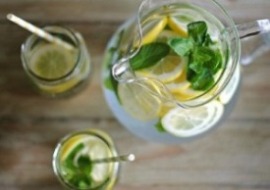 This beverage has been tested and proven to be a homemade recipe that not only regulates metabolism but also accelerates its functions. This homemade potion will load you with the right amount of morning energy to make a great start for the day!
Preparation: Fill 250-300 ml of water and add 3 mint leaves, 3 lemon slices, 1/4 teaspoon of fresh ginger, grated on the thinner grater. Then mix the ingredients and let them stay for at least 5 minutes. It is recommended that the beverage is consumed in the morning so that you can be toned throughout the day.
Apple and cinnamon recipe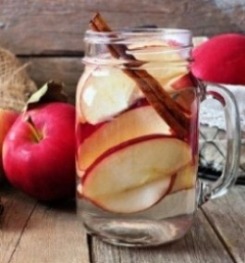 If you have a slow metabolism and your weak spot is the stomach, this recipe is right for you because it improves digestion and clears toxins from the body. The combination of cinnamon and apple is great - the apple is a rich source of fiber and vitamins, and cinnamon boosts the immune system's protective power and has the ability to purify the body's blood.
The combination of the two products turns out to be a great help in fighting calories. Besides, this helps to normalize the blood pressure and therefore the intake of this mixture is recommended by specialists as preventive and regular. Adding to the great flavor that comes with the combination, this drink is a real find you can consume on a daily basis with desire.
Preparation: Take one chipped apple not pealed, add 300 ml of boiling water and 1 teaspoon of cinnamon. Leave the drink for two hours and then enjoy it. It should be drunk within a day, and it does not matter if you choose to drink it before or after a meal. It will help you speed up metabolism, burn fat, and say goodbye to the excess fluid that is retained in the body.
Chili recipe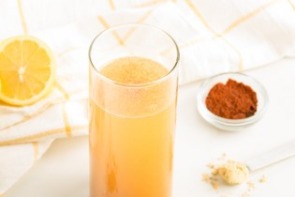 It is a well-known fact that spicy foods increase the speed at which metabolism works. The next recipe, except that it strengthens its rhythm, improves the digestive process and purifies the blood vessels from any toxic substances. The preparation of the potion does not take long, and the effect on health is proven.
Preparation: Mix 2 teaspoons of lukewarm water with ¼ teaspoon of chili powder, ½ tablespoon of apple vinegar, 2 drops of lemon juice. Then stir thoroughly until it becomes a homogeneous mixture. Take three times a day, 1 tablespoon before each meal. The minimum period of consumption is three days and there is no limitation for the period of taking it afterwards.
Ginger, lemon, honey and cinnamon recipe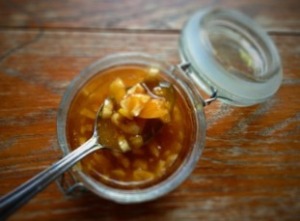 Each of these ingredients is a powerful antioxidant, and in combination of all of them is a great mixture to quickly and efficiently get rid of unwanted accumulated fat and achieve balance. In addition, this magical recipe has the ability to normalize cholesterol levels, has anti-inflammatory action, and enhances the immune system's protective functions. It is a natural immunostimulatorand it is advisable to drink prophylactically, especially during flu season.
Preparation: Peel two ginger roots and grate them on a fine grater. Then add 400 grams of honey, 4 pinch cinnamon and 1 lemon juice. Stir well and store in a refrigerator. Consume 1 tablespoon in the morning and there is no limit on the duration of the consumption period.
Tea with spices recipe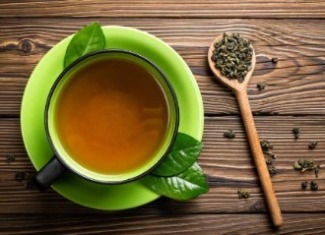 Here's another great recipe for a detoxifying drink that will make your metablolism work at a fast pace. The benefits of the green tea are indisputable, and in combination with honey and pepper, this mixture turns out to be a magical remedy for slow metabolism and improvement of the digestive process as a whole.
Preparation: First, boil green tea by placing 1 teaspoon of green tea in 250 ml of water. Then pour the tea into a glass and add 1 tablespoon of honey, 1 pinch of hot pepper and 1 teaspoon of cinnamon powder. Stir all ingredients well and consume as soon as it cools.
Undoubtedly, good metabolism is the key to excellent health and a perfect figure. If you are looking for a natural way of speeding up its rhythm, without much effort, choose and try one of these recipes that most closely matches your taste preferences. After only a few intakes you will be convinced of the power of their impact and the results will be a fact.
---
---